Types and Styles of Chinese Cuisine
Four Great Traditions
Cantonese – Famous for their focus on "Dim sum", food that uses small bite-sized dishes that are created by frying, baking, steaming and stewing.
Huaiyang – Cooking style from lower reaches of Huai and Yangtze rivers, usually with each dish being focused on a single main ingredient that had to be cut in a predetermined way or its perfect taste will not be achieved.
Shandong – Very popular cooking style, focused on light seafood and soups.
Szechuan – Focused more on baking.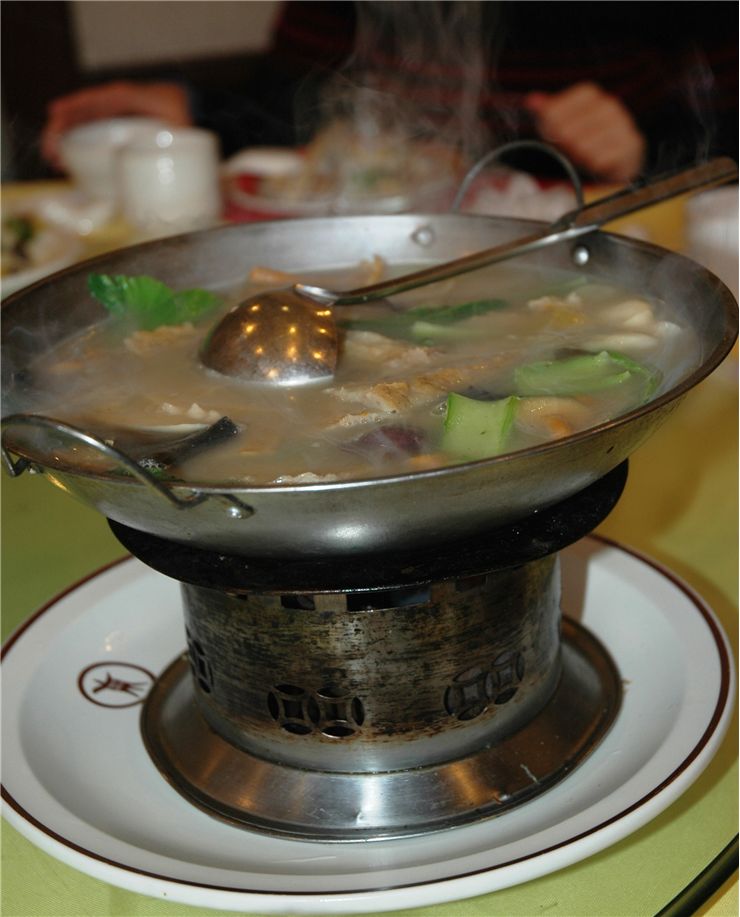 Eight Great Traditions
Anhui – Cooking style of the Huangshan Mountains region. Its recipes use large amount of herbs, vegetables and mushrooms.
Fujian – Great foods that mix many styles, using seafood, mushrooms, bamboo shoots.
Hunan – Famous for their spicy food, strong aroma, deep color and mix of hundreds of ingredients.
Jiangsu – Favors cooking techniques based on stewing and braising.
Zhejiang – Food made with any of the Zhejiang styles will undoubtebly be fresh, soft and with mellow taste.
Szechuan
Cantonese
Shandong
Beijing cuisine styles
Beijing – One of the most important cooking styles in China, which went through dozens of large changes. It was influenced mostly by styles of neighboring coastal province of Shandong, but Beijing style also influenced many other Chinese styles (most notably any new fashion development made from inside walls of royal Forbidden City where hundreds of best cooks from all around the China innovated constantly).
Imperial – Originated not only from inside the walls of Emperor's Kitchen in Beijing, but also Emperors Summer Palace.
Aristocrat – Cuisine that was created by government officials from various Chinese provinces who were stationed in Beijing. Most popular aristocrat styles include Tan Family Cuisine, cuisine of the Dream of the Red Chamber and Confucian cuisine. Modern Aristocrat style is a mix of Shandong cuisine, Huaiyang cuisine and Cantonese cuisine.
Tianjin – Very popular cooking style, more focused on sea ingredients, lighter dishes, larger use of sugar and rice.
Other Chinese regional styles
Chaozhou
Guizhou
Hainan
Hakka
Henan
Hong Kong
Hubei
Jiangxi
Macanese
Manchu
Northeastern
Shaanxi
Shanghai
Shanxi
Taiwanese
Tibetan (Xizang)
Xinjiang
Yunnan
Popular international styles of Chinese cuisine
American – Very modified version of Chinese cuisine. Meat is much more present, vegetables are presented only as side-ingredients, onion and tomatoes are used much more than in China, and salads are raw.
Canadian – Similar to American style, with longer cooked meals and ingredients that are common to Canadian population.
Caribbean – Interesting mix of Chinese and West Indian (African, British, Indian, French, Spanish and indigenous Caribbean) styles.
Indian – Very popular variation of Chinese cuisine, developed in Indian city of Kolkata (formerly Calcutta). Its food is much more similar to Indian than to Chinese foods.
Indonesian – Great mix of Chinese dishes with Indonesian ingredients such as kecap manis, palm sugar, peanut sauce, chili, coconut milk and many other local spices.
Japanese – Chinese foods in Japan is called "Chūka". Most popular example of mixture of the styles of these two countries is Ramen.
Korean –Koreans prefer modified cuisine from Beijing and Shandong, but seasoned with their own local ingredients. Almost all Chinese food in Korea is delivered to users (sit-in diners are rare).
Malaysian – Heavily modified Chinese food that has many traces of southern Chinese styles.
Singaporean – Chinese food that was adapted and mixed with influences of Indian, Malay and other recipes that are popular in Singapore.